Our Canada, My Story
Rental fee: $15,000 CAD for 12-week run plus pro-rated shipping costs.
Space requirements: 90 to 140 square metres
About the exhibition
A travelling exhibition developed by the Canadian Museum for Human Rights
Our Canada, My Story invites visitors to make connections that challenge perceptions, celebrate diversity, and consider what links us all as Canadians.
Uplifting, contemporary stories of seven remarkable people are showcased through video vignettes that explore their struggles for equality, inclusion and dignity.
Ali is a Halifax firefighter and basketball coach who arrived as a refugee from Somalia;
Thomas was a Calgary dancer with cerebral palsy who took a leading role with a theatrical performance company;
Mona and her same‐sex partner in Montréal won the legal right to be equally recognized as the parents of their children;
Widia fights for the rights of Indigenous women in Quebec;
Kevin uses music to help newcomers in Vancouver, inspired by the experiences of his Japanese and Chinese grandparents;
Sylvia introduces viewers to the struggle for affordable, nutritious food in the North;
Shawn celebrates French language in Saskatchewan through his rap music performances.
Intimate and comfortable viewing pods (lounges) create engaging encounters with each subject.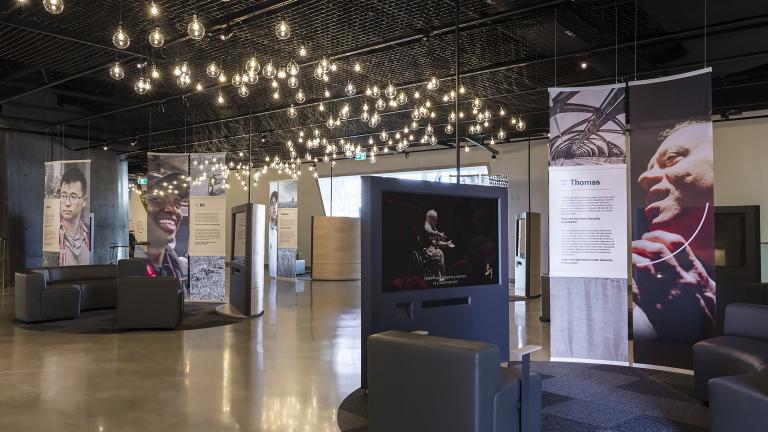 Contact details
Brodie Sanderson (he/him)
Travelling Exhibition Manager
Canadian Museum for Human Rights
204-289-2042